Looking to help make the world a better place?  Consider supporting one of the following organizations:

The vision of Black Girls Code is to increase the number of women of color in the digital space by empowering girls of color ages 7 to 17 to become innovators in STEM fields, leaders in their communities, and builders of their own futures through exposure to computer science and technology. To provide African-American youth with the skills to occupy some of the 1.4 million computing job openings expected to be available in the U.S. by 2020, and to train 1 million girls by 2040.

The vast majority of the services Planned Parenthood provides is the prevention of pregnancy before it happens, preventing or curing sexually transmitted diseases and infections, and cancer screenings.  Access to these services save lives and reduce the need for abortions.  Planned Parenthood also provides one of the best options for an affordable vasectomy for uninsured men.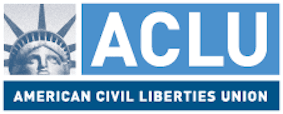 "I disapprove of what you say, but I will defend to the death your right to say it" – Evelyn Beatrice Hall.
While political decisions may sway for or against ones personal beliefs, laws must represent all citizens and it is critical that we reinforce the freedom and liberty guaranteed us by the Constitution and Bill of Rights.  The ACLU fights the battles to ensure everybody has individual rights to make private decisions about religion, love, and reproductive rights.  They are also committed to ensuring all citizens have equal opportunities, representing those that would otherwise not have a voice.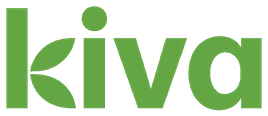 Kiva provides an excellent micro-loan service enabling you  to help others by providing the resources that will enable them to improve their businesses or lives so they can support themselves.  You can lend in amounts as small as $25, and you get regular updates on the benefits your loan provided as it is repaid.  If you don't want to participate in lending, you can simply donate to support Kiva's operating expenses.
Make a Difference in the Bay Area
If you are in the San Francisco Bay Area and want to make a difference locally, please consider these options:

Rock Paper Scissors Collective is a member based volunteer-run organization that fosters creativity and collaboration in order to strengthen local communities and encourage sustainable practices and alternative models. They provide free and low-cost classes, curated and open submission art shows, pop-up retail of independently made clothing/craft/zines/music, pop-up arts lab, community events, and youth involvement.

The Safe Space Project  provides free, confidential support groups for women in the San Francisco Bay Area. Group discussions can be about (but are not limited to) domestic violence, homelessness, mental health, careers, family dynamics, parenting, and successes.