If you followed my previous posts on hacking IoT (Internet of Thing) devices to make a more secure and sustainable smart home, you may have the perception that this is an overly complicated process that no sane person would pursue. You're not wrong, and over the last year I've had several failed attempts at hacking devices for various reasons from the casing requiring a saw to the programming pins being inaccessible. However, I discovered CloudFree, love their products, and think they provide a simple solution for making a smart home that is truly under your control.
Note: This is not a paid posting, I am receiving no compensation, goods, or services in exchange, and have no ownership interest in CloudFree – I am simply a happy customer.
As a quick reminder, most IoT devices require an external Internet connection to function. The problem with this is it is less secure, as a random company, often in another country (frequently China) is controlling and updating the software, as well as harvesting data. Also, if the company goes out of business, this often means your device ceases to function.
I stumbled upon CloudFree as I was looking for an alternative for the Amazon Smart Plug, which is great, but could only be controlled by Alexa, and I wanted something that could also be controlled by Google Nest, Home Assistant, a web interface, or pretty much anything. As implied by their name, CloudFree sells devices that do not require an Internet connection, emphasizing user ownership and control. This sounded perfect.
Dipping my Toes in: the CloudFree Smart Plug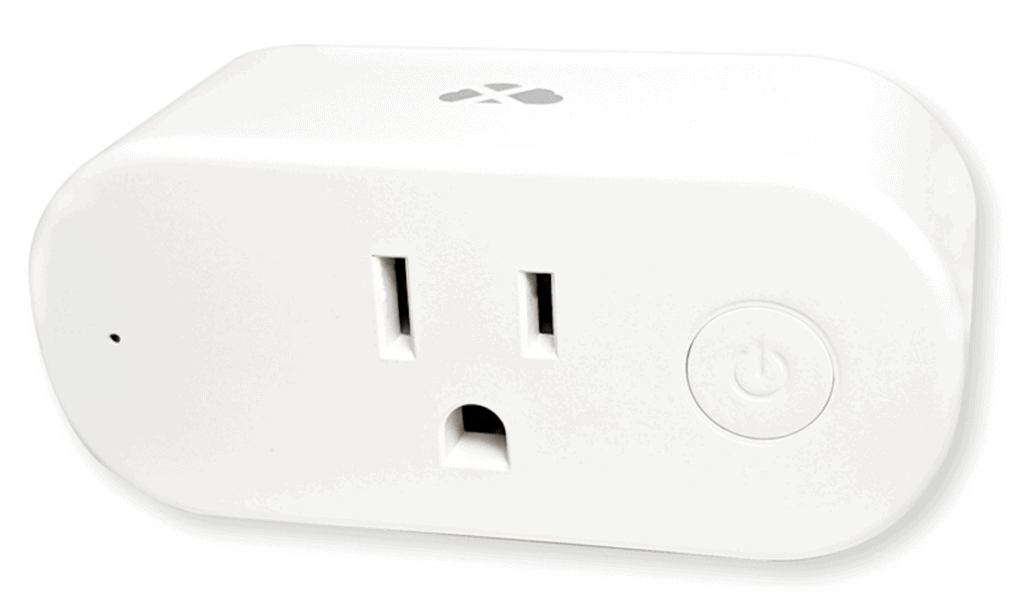 In addition to selling third-party devices, CloudFree was manufacturing their own Smart Plug, which had a similar form factor and came pre-installed with Tasmota, an open source UI. And, at $13 it was a good deal. I ordered two and about a week later they arrived.
Setup was super simple… plug it in, connect to the temporary wifi it creates and configure it to connect to your home wifi. You can also setup passwords and things like MQTT. It took about 3 minutes and the switch had both a web interface and was fully connected to Home Assistant, making it accessible by Alexa as well.
The other details were nice, too… the packaging is simple paper and thin cardboard, and the actual device looks good and seems to have quality consistent with nicer devices I've seen. Oh, and it has a lot of functionality for things like tracking power consumption. I ended up ordering three more, which took a few weeks to arrive due to them being backordered.
Even Deeper: CloudFree Smart Bulb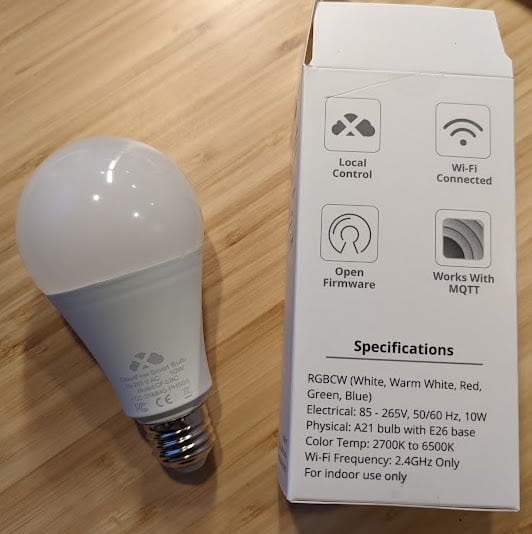 I needed EVEN MOAR switches, and I decided to try the one other product CloudFree makes, their CloudFree Smart Bulb. This is a pretty basic 10W LED bulb that also allows you to control the color, coolness, and brightness, again with the super easy setup and Tasmota UI. I've just started playing with it, so I can't give much of a review, but it seems well-made and does exactly what I was expecting. It reads "indoor use only", but I am tempted to try it in my enclosed light post and change the color for holidays, events, or maybe an alarm. This shipment was relatively quick, switches and bulbs arriving in about a week, and $15 for the bulb seemed like a good price.
CloudFree Wish List
I am really happy with CloudFree overall – it is a great resource for finding user controlled smart home devices. They have a bunch of third-party sensors, plugs, and gadgets that all are user controlled, no Internet needed. If I could change anything, it would simply be adding more products, ideally made by CloudFree. Specifically, I would love to find a well made light switch (ideally with a dimmer), or the holy grail, a 3-way dimming light switch. But, for what they have right now, they are great and I recommend them for anyone looking for a simple way to add to their smart home.
Have you found other great sources of secure, sustainable IoT devices? I'd love to know about them – please leave a comment below!