Most startup entrepreneurs understand that the odds of success are not in their favor… only about 1 in 10 startups will survive. Of course, most startup entrepreneurs don't believe they fall into the 9 out of 10… a healthy amount of self delusion is required to go down down the startup path in the first place. But there is that 1 in 10 that does make it… and, if you are lucky enough to be the CEO that delivers that success story, the odds are you'll be fired.
Before explaining why being fired is the most likely outcome for a startup CEO, it's necessary to explain the startup journey…
Your Mission as a Startup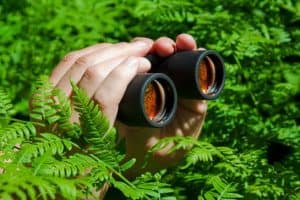 Investment-backed startups are created to discover scalable businesses, usually by inventing a new product or service that can become a large business, or by creating substantial efficiencies that take customers away from an existing large business. There is no clear, obvious path to doing either of these, otherwise success would be the expectation, not the exception. So success requires reasonable self delusion that you will succeed, as well as experimentation / rapid iteration necessary to adjust to the challenges of discovering the successful business. In practice, this can often manifest itself as the CEO coming in with the crazy idea of the day saying, "let's try this… can we ship it by tonight?" If you like the excitement that comes from working through challenges with great uncertainty, this process can be a rewarding experience.
Through this process of discovery, a few things can happen. If the company runs out of money before a scalable business is discovered, most likely everybody loses their job, although it is possible that the board still believes in the company but sees execution or leadership as the problem, fires the CEO, and then puts in new money to support a new leader. From the CEO perspective all of these paths lead to the same place… you're effectively fired.
But wait, Brett… those are failure scenarios… I'm that 1 in 10! I discovered product market fit! I delivered on my mission! I found the scalable business!
You're probably fired anyway.
It's Not Us, It's You
You've done something truly amazing… you've lead people down a crazy path, likely engaged in some mixture of know-how, magic, luck, skill, and insanity, and came out the other side with a scalable business. It takes a particular type of person to do that successfully.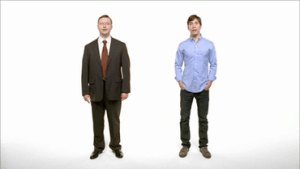 Unfortunately, that particular type of person is usually the exact opposite of the particular type of person you want growing a scalable business. Growing a scalable business is more about efficiencies and optimization, much less about discovery. That same crazy idea of the day behavior that miraculously lead to discovering the scalable business is exactly what derails the consistency a company's organizations need, and what customers will expect. As the organization grows, process and management becomes necessary to handle the challenges that come with simply trying to get hundreds of people to work towards the same goal. The needs of operating a scalable business probably contributed to the CEO quitting their previous job and creating the startup in the first place.
The board has a responsibility to driving shareholder value (including their own investment) and, seeing how maximizing the value of the business now requires a different expertise, likely determines that it's time to get somebody best for that job. It's possible that the startup CEO has the rare set of skills to transition, or it's possible that the board will bring in supporting executives to help. In these cases the same end result is usually just delayed.
Of course, getting fired doesn't happen every time… you can look at examples like Mark Zuckerberg, Drew Houston, Jeff Bezos, and Steve Jobs and, using that healthy amount of self delusion, say "I'll be like them" (forgetting, of course, the first run of Steve Jobs at Apple). But if you look at all of the companies in the valley that scaled successfully, you'll find most had the founding CEO "step aside".
Yikes! How Do I Prevent This?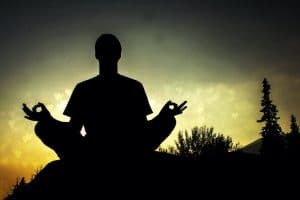 Your gut response as a startup entrepreneur is likely something like, "I'm going to make sure that doesn't happen to me." However, I encourage looking at it a different way… this happens, you're probably going to be replaced, and that's probably okay. It's better to prepare for the possibility rather than assume it can't happen. You may find being replaced is actually be the desired outcome if you prefer building new things rather than optimizing existing ones.
The most reliable way to avoid being replaced is by not giving the board (or anybody else) the power to replace you. In practice this is usually only possible if you don't take outside investment… venture capital investors will usually take board seats and almost always retain the ability to replace the CEO. The tradeoff you make for getting extra cash to accelerate your progress comes with the price of forfeiting some control.
Assuming you're taking investment, the best path is likely making accommodations for a transition as part of that investment. Address things like an ongoing role post-handoff (operational and board), vesting of stock, participation in success rewards, and your treatment for liquidity events (acquisition, IPO, secondary offerings). Also account for variations to the plan… while you may want to maintain a significant operating role after a transition, it may be determined that the new CEO can't be successful while employees still look to their founding CEO hero for direction.
Finally, if you do get to the point where you are being fired after successfully delivering on your mission, make sure you recognize your truly amazing accomplishments… you knowingly engaged in a difficult challenge, with all odds against you, and you were a success. Many people, employees and customers, will be better off because of what you built.
Congratulations.
This posting was greatly inspired by over 20 years of stories from many friends that have been founding CEOs, and by Steve Blank's great presentation, Why Accountants Don't Run Startups.
Have you been a startup CEO and been through this journey? I'd love to hear your story! Please leave a comment.