The most recent consumer-hostile disclosure of an account breach was Uber's leaking of 57 million accounts almost a year ago. I'd like to say this is an extraordinary event, but much like a favorite character getting killed in Game of Thrones, companies leaking customer data is just another regular occurrence we've come to expect. What continues to surprise me is how badly so many companies screw-up their response to a breach. The one principle that should guide companies following a breach is, "make the decisions you would want a company to make if it was your account that was compromised."
And sure, it's easy to point fingers when it's not you in the hot seat, so I'll use the breach I managed as an example… The breach I was responsible for was in September 2015, when I was CEO of a company that had over 100 million registered accounts.
Initial Response
The breach was caught around 11:00 PM at night… within a couple of hours we had a fire-team of employees in the office. The priority was confirming that the breach was indeed fully contained, and then validating we understood the full extent of the breach. We wanted to communicate to customers as quickly as possible, and we wanted to be able to accurately convey the amount of exposure. Every other project was de-prioritized and employees were working 24/7 on projects related to the breach.
Thanks to some security precautions we had in place, we were able to detect the breach in real-time, limit the data that was accessed, and understand exactly what data was exposed. Also, due to the nature of the data that was accessed, the actual customer exposure was minimal (e.g. no credit cards, social security, addresses)… assuming the attacker had planned to use the data for malicious purposes, the actual value of that data was extremely low.
As we reached morning, we contacted law enforcement and legal counsel, both of which informed us that the data exposed was insignificant in terms of risk. We were also told that, because of the type of data accessed, there was no requirement to disclose the breach.
While we had a pretty solid understanding of what happened as part of the breach, we didn't want to be overly confident, so we continued the process of going through hundreds of servers and employee computers to look for anything that might have been missed, a process that took a little over two full days.
The Ransom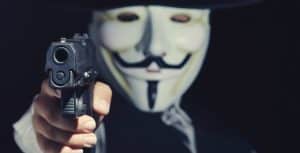 Within 24 hours of the breach I started receiving emails that threatened to release the customer data and publicly announce the breach if we didn't pay a sum of money. My response to the blackmail was letting them know I would consider their proposal, but ultimately the damage they would do is to customers that didn't deserve to be exploited, and to employees, good people that already feel a ton of weight from the responsibility. They gave me a few days to make a decision.
Talking to Our Customers
After we had confidence that we had contained the breach, removed any attack vectors, and fully understood the data accessed, we were ready to talk to our customers. Less than 72 hours had passed, but it felt like an eternity getting to this moment.
We posted to our forums and messaged our customers individually with the details of the breach, specific data accessed, how that data can be used, and what steps to take (on our service and others) to protect against any further attack. We also disclosed that the hacker had tried to extort money in exchange for silence.
While I can't say that any customer was pleased that the exploit occurred, many responded very positively to our handling of it. Earlier that year credit card and health care breaches of highly-sensitive data took many months to be announced, so many of our customers appreciated how quickly we moved to keep them informed.
Evidently the hacker didn't read our forum post, as the next day they gave me the final warning that they were about to announce the breach to our customers and the media. I informed the hacker that we would not be paying the ransom, reminded them that the people they will hurt don't deserve it, and pointed them to the forum posting fully disclosing the breach, accessible to all of our customers and the media.
Post Breach
Through a process of many, many postmortems and follow-up action items, the company continued to improve security in several areas, projects that extended many months. We understood exactly how the breach occurred, and the human component that enabled the breach. What we explicitly didn't do is punish or threaten anybody – throughout the whole process we made all employees feel safe, which enabled people to be fully transparent and quickly disclose their mistakes, a critical aspect of quickly understanding how the breach occurred.
The moment that sticks out in my mind the most was an email I received from an employee in response to a detailed summary of the events I sent to the company. That employee expressed that they had never been so proud to be at a company, in the integrity we demonstrated to our customers, and the unwavering support for the employees. It was one of those emails that CEOs move to their "save forever" folder. 
Key Takeaways
While there are a lot of opportunities for companies to make customer data more secure, the unfortunate reality is even the companies with the best security practices experience breaches – this is going to happen. However, a few steps can provide better outcomes for all parties:
Treat your customers as you would want to be treated.
Make your employees feel safe. Fearful employees will conceal critical information that is necessary to fully understand the problem.
Don't negotiate with criminals. It's bad for your customers, there is no way to enforce the criminal's end of the agreement, and the deception is likely to be revealed at some point. Perhaps one acceptable variation on this takeaway is, if you do negotiate with criminals in the interest of your customers (e.g. to get details about how the leak occurred), still be transparent with your customers and disclose that a transaction occurred.
Do the follow-up work. After an exhausting amount of effort getting past the initial breach it's easy to feel like your work is done… make sure all of the known exploit vectors are eliminated.
Have you been impacted by a company's data breach? I'd like to hear about your experience – please leave a comment!